Supermarket and hypermarket stores
Toys and games supplier for supermarket and hypermarket stores
Do you need a full range of products to ensure the profitability of your toy department?
With more than 10,000 items to choose from, WDK has one of the most extensive toy & game ranges on the market and emerges as one of the leading toy wholesalers and distributors (we supply over 60% of the supermarket chains in France).
Our team is at your disposal and offer a comprehensive range of services in order to optimize your toy department.
Our catalogues
A range of games and toys to fit your business needs
A wide and dynamic range, which mixes trendy and high-margin items.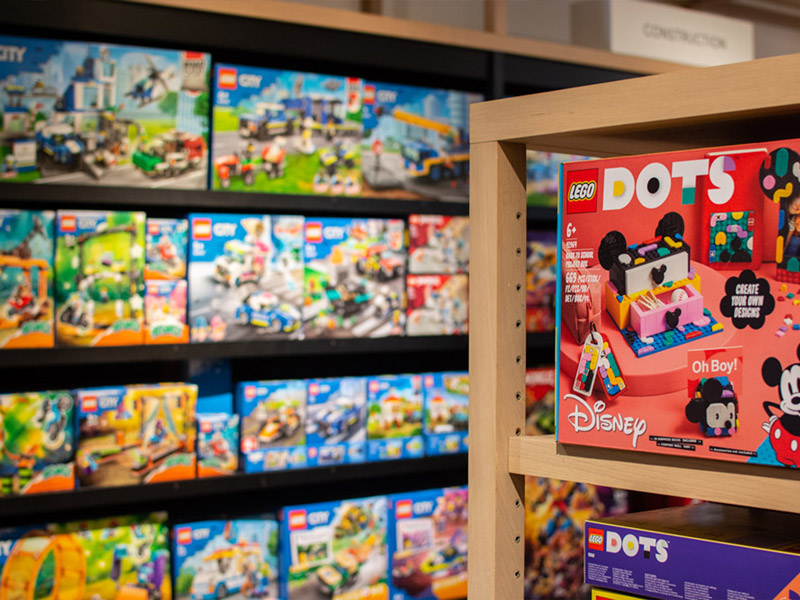 Trendy items which generate foot traffic
WDK distributes all the brands and works with all toy & game manufacturers. We are thereby able to pinpoint new trends and quickly deliver the hottest games and toys as soon as they hit the market.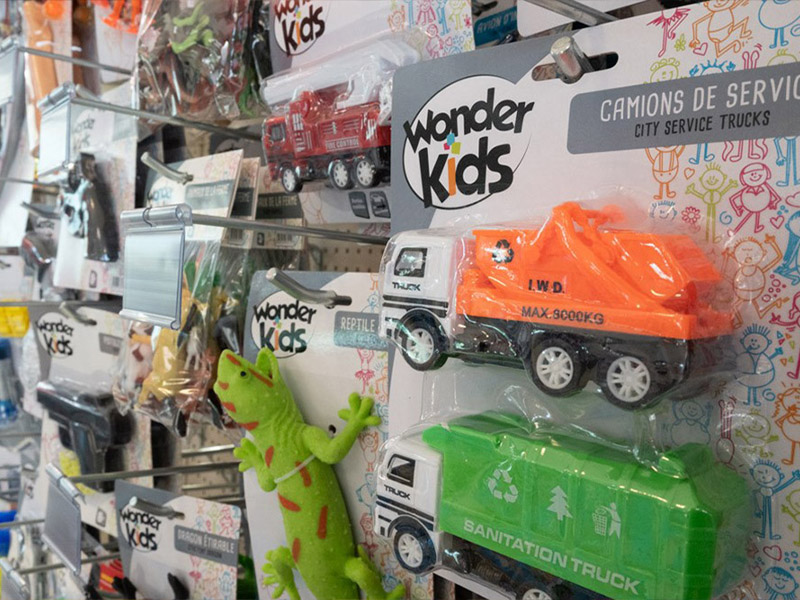 Sales generator products
WDK has its own brand of regular stock items, under the banner Wonderkids, to help maximize your profitability and enhance your shelf displays.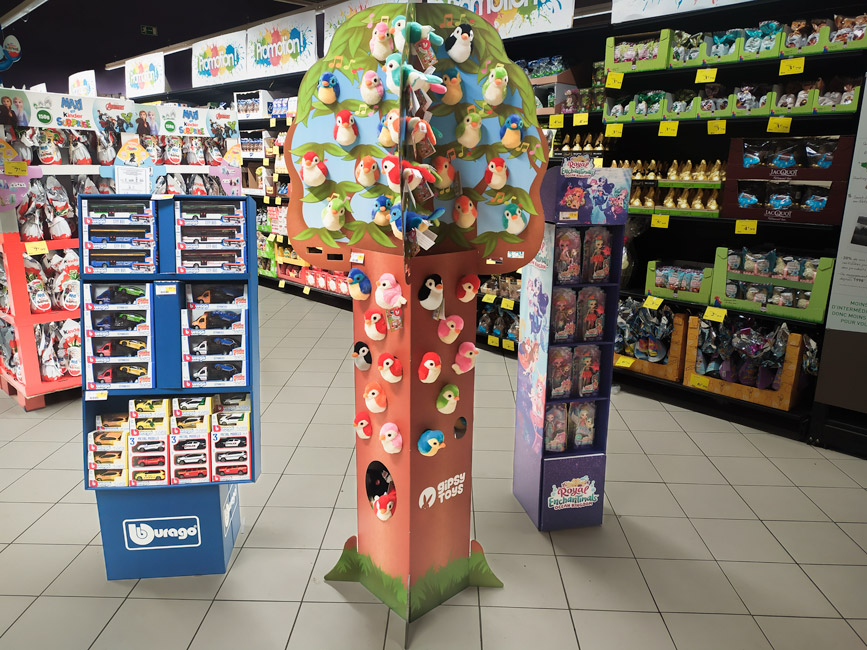 Revenue generator promotions
WDK implements sales promotions with endcaps or free-standing display units to capture all the attention you need.
Marketing solutions to highlight seasonal products
WDK supplies cleverly designed, turnkey POP displays to drive sales.
90 sales representatives (Sales Managers, Retail Sales Representatives, Regional Managers, Sales Developers and Sales Assistants) who are toy industry experts and customer service oriented, are happy to help you and bring you a real added value.
Our sales representative comes in your shop for helping you (we are teasing new cars with bioethanol to reduce our environmental impact). Our sales representative come in your shop to better accompany you (we test the use of vehicles with bioethanol to reduce our carbon footprint).
A commitment to quality ensures an effective follow-up of your toy department sales:
End to end management of your toy aisles: creation, ordering, setup, optimization, product rotation and facing.
No reserve stocks.
Schedule Customer Service Representative in-store visits according to your needs: weekly, every two weeks or monthly.
Single unit packaging.
They put their trust in us
We assist more than 3,500 clients on daily basis! So why not you?
Questions? WDK's toy experts are here for you!
Contact us