NEW CARD GAME IN COLLABORATION WITH JEFF PANACLOC
Widyka presents its new game developed in partnership with Jeff Panacloc, the french comedian with 10 million television viewers.
An atmospheric game with spicy lines drawn from the vocabulary of Jean-Marc, the famous sidekick of ventriloquist Jeff Panacloc. A wild and crazy monkey, Jean-Marc leads the players in a tasty verbal joust, 100% politically incorrect!
The aim of the game is to win as many cards as possible by finding the replica of the secret card of the designated player. Only the latter will give you a clue, but beware of action cards that can change the course of the game.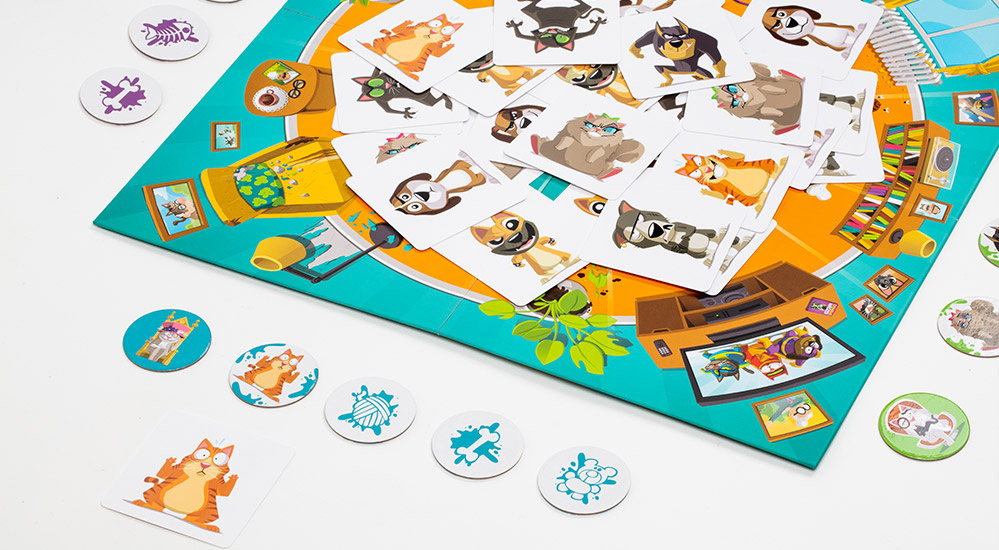 A meeting with Jeff Panacloc is also possible!
10 golden tickets will be hidden in the game boxes! Will you be lucky enough to win one and meet Jeff Panacloc? Find out all the info
The game box is made in France and the packaging is made from responsible sources!
Would you like to distribute Les Pattes à Pouf? Contact your sales representative.